August 06, 2017 – August 27, 2017
10:00a
We are excited to start a brand new series "Our Church Is Kind Of A Big Deal" beginning Sunday, August 6!
The church is not a building! We are the church and we exist to make Jesus Lord over Huntington, the Tri-State, the Nation and the World! God wants to use YOU to make a difference in this community. During this series we will be equipped, encouraged and fired up to become HIS CHURCH and reach this region for Jesus!
Don't miss a single Sunday of "My Church Is Kind Of A Big Deal."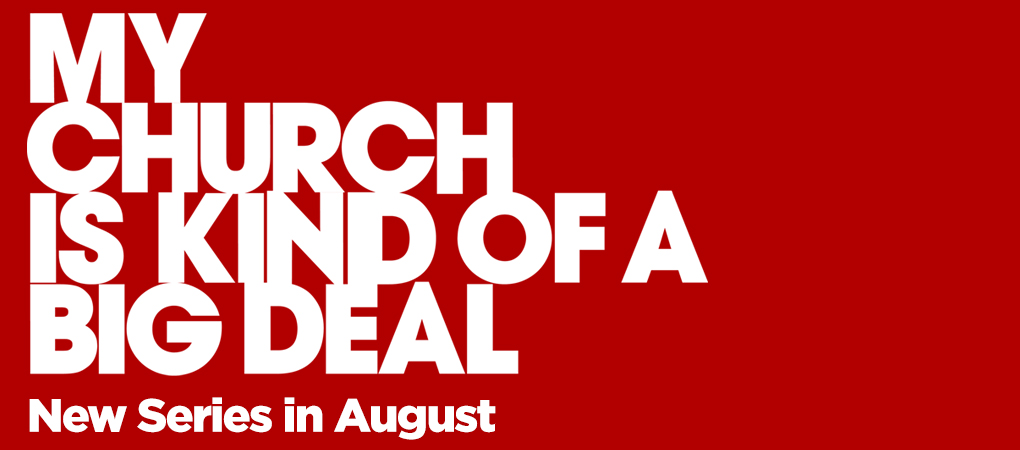 ---
August 27, 2017
6:00p
In 2017 we launched a brand new exciting service on Sunday nights! Every 2nd & 4th Sunday night of EACH month we come together for "Sunday Night Breakthrough Services!" These services all feature a message on God's Power and then we allow the Holy Spirit to lead us into a time of ministry and healing. These services begin at 6:00pm and our kids ministry is available for all ages.
August Services
- Sunday, August 27 at 6:00p
September Services
- Sunday, September 10 at 7:00p (All Faith's Crusade with Pastor Kenneth Hagin Jr.)
- Sunday, September 24 at 6:00p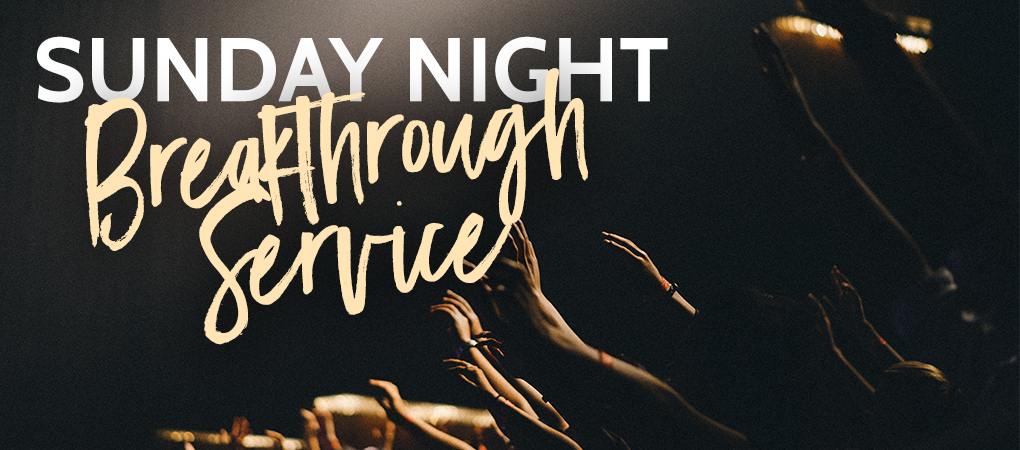 ---
September 10, 2017 – September 13, 2017
7:00p / 10:30a / 7:00p
Join us on Sunday, September 10 thru Wednesday, September 13 for a powerful time in God's Presence with Pastor Kenneth & Lynette Hagin, along with the Rhema Crusade Worship Team.
Lynette Hagin will minister during the morning services on prayer, while Pastor Kenneth W. Hagin will minister during the evening services on faith, healing, or other subjects as the Spirit leads. The Living Faith Crusade begins Sunday Night, September 10 at 7pm and continues Monday - Wednesday, September 13. The morning services begin at 10:30am and the evening services begin at 7:00pm.
Come expecting to receive from the Word and Power of God!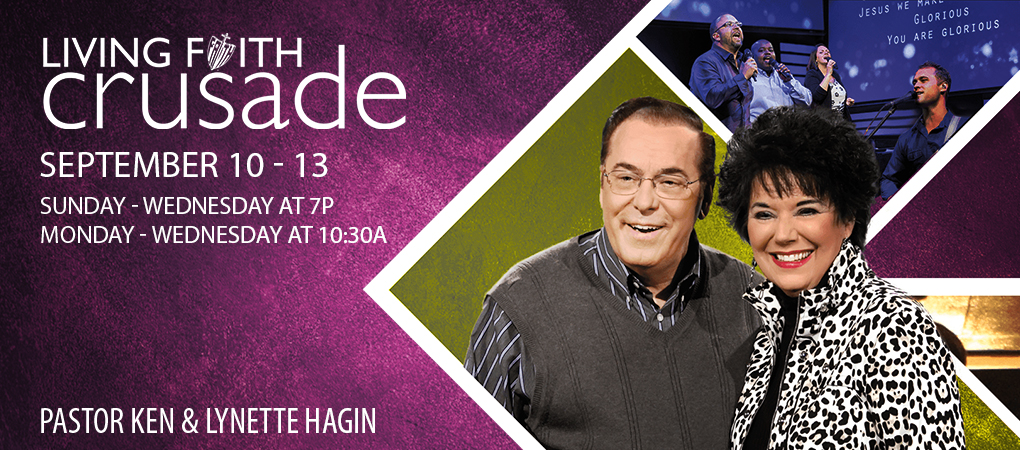 ---
October 19, 2017 – October 21, 2017
7:00p & 10:00a