November 13, 2017
We are providing full Thanksgiving meals for 125 families this Thanksgiving.
We are accepting the following donations: Cans of green beans, cans of corn, boxes of stuffing, jars of turkey gravy, boxes of instant potatoes. All donations can be brought to the donation center in the church lobby by Sunday, November 19.
The Thanksgiving Outreach will take place on Tuesday, November 21 from 10:00a - 2:00p. If you would like to help volunteer, please contact the church office at 304-733-4423.
*If you are in need of a Thanksgiving Dinner, please call 304-733-4423 and request a Thanksgiving Meal Voucher. (Based on availability).
---
September 28, 2017
New Life Church is partnering with Explorer Academy Elemntary School for their "Weekend Food Backpack Program" which helps feed nearly 70 children after school every single week.
Here is a list of items you can donate and drop off at the NLC Kids Check-In Counter:
Fruit Snacks
Pop-Tarts
Cereal Bars
Boxes of Raisins
Applesauce Cups
Canned Chicken and Tuna
Vienna Sausages
Beenie Weenies
Individual Easy Mac and Cheese Cups
Sandwich Crackers
Jell-O Pudding Cups
Jell-O Gelatin Cups
Juice Boxes or Pouches
Individual Servings of Milk
Individual Cups of Beef Stew, Soup or Hormel Completes
Anything "kid-friendly" that is easy to open.
Avoid foods that require stove top cooking.
Items can be dropped off at the New Life Church Kids Check-In Counter.
---
June 28, 2017
God isn't just the promise maker, He's also the promise keeper! Here are 50 promises God has given you from His Word if you are in Christ!
---
June 8, 2017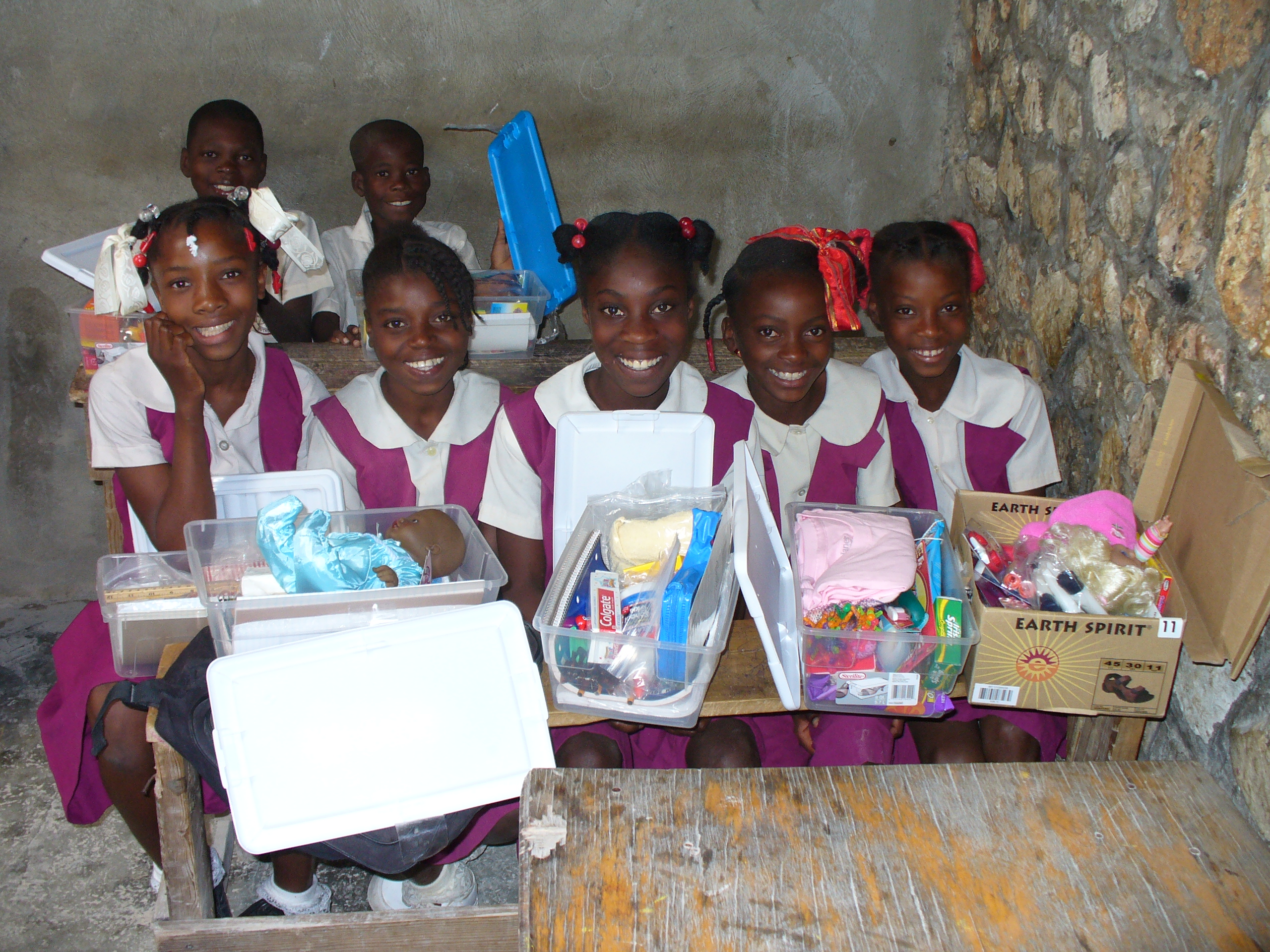 Every year we send special boxes to a group of children on the island of Haiti filled with toys, supplies and more! This is such a wonderful blessing to these children! For most of these children, this is the only gift they will receive all year. Be a blessing and get involved in making a difference for a child. One box will make a big difference!
Here's how it works:
Get a plastic shoe box (12x6 or 13x7). (They are available to purchase in our Lobby for $2.)
Mark each box on the outside: Boy or Girl with the age group (3-5, 6-10 or 11 and older).
Include the required items listed on the back.
Fill the rest of the box with toys, etc.
Pray for the child that will receive your gift that they will know Jesus loves them!
Bring them to New Life Church by August 16.
We ask that you please donate $5 for shipping costs.
Boxes do not need wrapped.
Required items:
Soap (mild fragrance, in zip-lock bag)
Shampoo (in zip-lock bag taped on top)
Toothbrush
Toothpaste
Scissors
Pens/Pencils
Crayons
Glue (in zip-lock bag)
Suggestions for extra items:
Jump rope
Sunglasses
Jacks
Puzzles
Hats
Lego's
Chalk
Tape
Ruler
Trucks
Dolls
Watch
Sewing Kit
Yo-Yo
Socks
Soccer ball (deflated)
Bubbles
Flash Cards
Body Lotion
Deodorant
No breakable items or war toys!
---
March 27, 2016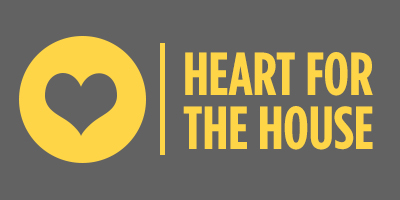 In 2004, New Life Church took out a loan of nearly 1.4 million dollars towards a large remodeling project that included major work in our sanctuary, our lobby, the restrooms and main entrance. In the past 12 years, we have been faithful stewards to pay down that loan to $486,000. That is $840,000 we've paid in just over 10 years without any major campaigns! Also, in 2011, we began a necessary 3 phase project to remodel our kids, youth and hospitality spaces to meet current growth needs. We raised an additional $250,000 to complete and pay for these projects at the end of 2014.
We believe that now is the time for New Life Church to pay off the remainder of this mortgage for good! We are asking our New Life Church family to have a "Heart for the House" and consider making a monthly financial giving commitment above your regular tithe/offering designated towards paying off the remaining mortgage balance.
We will be receiving a special designated "Heart for the House" offering on the last Sunday of each month until the mortgage is paid off. Imagine the potential if all of New Life Church took a step up the giving ladder to increase their giving. Together, let's apply our faith with action and trust God for the resources to pay off this mortgage. Let's have a Heart for the House of God! Your generous giving is changing lives!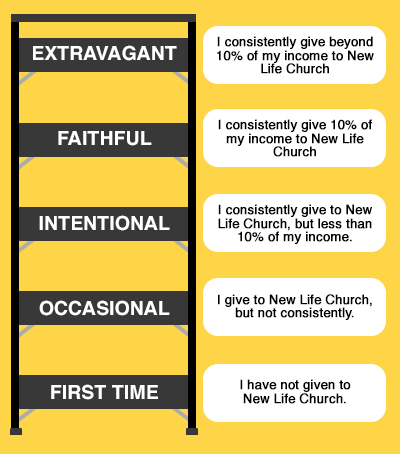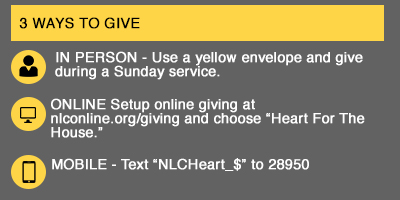 ---
January 23, 2016
UPDATE FOR SUNDAY, JANUARY 24
ALL SUNDAY SERVICES ARE CANCELLED FOR SUNDAY, JANUARY 24.
Due to the heavy snow and dangerous road conditions, there will be no services on Sunday, January 24. We look forward to resuming a regular schedule next week as the conditions improve. Be sure to check on your neighbors and the elderly to make sure they are safe. (Please feel free to share this alert on your own news feed so that we can reach as many people as possible.)
---
September 23, 2015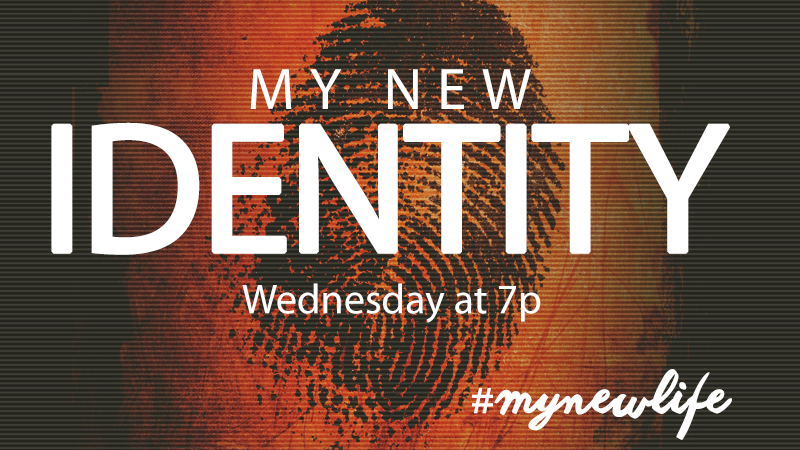 Download the message My New Identity part 1 by Pastor Josh Huffman from our #mynewlife series.
"Click to play. Or right click and save as or save link as to download."
---
August 30, 2015

We are launching a church community GOTCHA campaign during our #mynewlife series! GOTCHA is very simple. Grab a couple GOTCHA cards from the church lobby and this week look for simple opportunities to show an act of kindness/generosity to someone. It could be as simple as paying for the persons coffee behind you or buying someone lunch. Make sure that you hand them a GOTCHA card and let them know that God cares and New Life Church cares! One small act of kindness/generosity can show someone that God cares about their life! Make sure that you share your GOTCHA moments on social media and tag it #NLCGOTCHA #MYNEWLIFE
Here are some ideas to get you started.
1) Pay for the person's meal behind you at a drive through restaurant.
2) Make or buy dinner for a friend.
3) Bring donuts or bagels to work.
4) Leave quarters in a vending machine or washing machine for the next person.
5) Leave any coupons you don't need on top of the products at the store.
6) Carry around snacks/drinks in the car to give to homeless people.
7) Purchase a soft drink for someone at a gas station.
8) Write a letter or send a card "just because" to let someone know you were thinking about them.
9) Leave a larger tip than you normally would leave.
10) Ding-dong-ditch a homemade treat or gift bag to a neighbor.
11) Pay for the coffee of the person behind you.
12) Buy an extra umbrella and give it to someone the next time it rains.
13) Compliment a stranger.
14) Encourage a parent by letting them know they are doing a great job.
15) Offer to pray for someone in need.
16) Give someone a ride.
17) Buy new clothes or shoes for someone in need.
18) Give someone you know a CD of a sermon or message to encourage them.
19) Cut your neighbors lawn.
20) Offer to walk your neighbors dog.
21) Assist an elderly person with errands or grocery shopping.
22) Watch your friends child(ren) so they can enjoy a date or run errands or otherwise relax.
23) Invite someone over for a meal.
24) Randomly hand out a $5 giftcard to a coffee shop (Starbucks!) to a stranger.
25) Clean up someone else's mess.
26) Text someone an encouraging quote or verse.
27) Spend committed time praying for a friend and his/her struggle, and after you've prayed encourage him/her by letting him/her know you've been uplifting him/her in prayer.
28) Pay for someone's gas.
---
June 29, 2015
Check out these powerful testimonies from students whose lives were changed at Fusion Summer Camp 2015!
---
March 22, 2015
Here is your downloadable Easter 14 Day Action Plan.