June 30, 2012
UPDATE: There IS service on Sunday morning, July 1 at 10:30a.
If you have any questions, please check updates at www.facebook.com/newlifechurchwv
Continue to believe God for the electric and power to be restored across our region!
---
May 17, 2012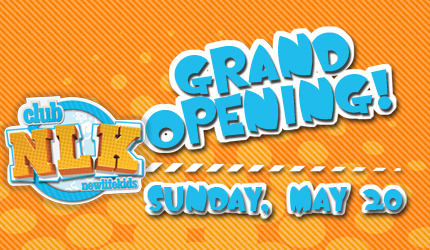 It's GRAND OPENING WEEKEND (Sunday, May 20) for Club New Life Kids at New Life Church! Our kids ministry facility has been completely redesigned and remodeled and is now ready for kids to show up and have fun learning about Jesus!
Included in the new classrooms we have an indoor playland, air hockey, video game stations, an inflatable bouncer, a smart board for learning, new video screens, games and more! Just stop by the kids check-in and then head over to the new classrooms!
---
May 15, 2012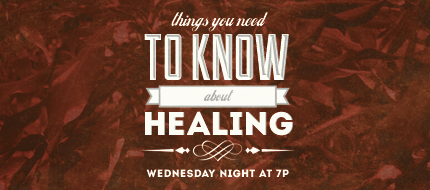 Join Pastor Darrell Huffman this Wednesday, May 16 at 7pm as he continues teaching on "Things You Need to Know About Healing."
Come with an open and expectant heart, ready to receive your miracle!
---
March 21, 2012
We couldn't be MORE excited about what God has been doing at New Life Church through 2012. We plan on celebrating BIG during our Easter 2012 service. Want to know how you can be involved? Check out this video!
---
March 6, 2012
New Life Church is assisting the storm victims in the Eastern Kentucky area by assisting local churches and affiliates in that region with items they are in need of.
Items they need currently include:
Clothing
Blankets
Bottled Water
Diapers
Wipes
Canned goods
Cleaning Supplies
Personal Items i.e. toothpaste, soap, etc.
Paper Towels
Toilet Paper
You can drop off your donations at New Life Church on Monday - Thursday from 9:00a - 4:00p. You can contact the church office at 304-733-4423 or by contacting Pam Dixon, who is assisting as our contact overseer for this outreach.
---
February 21, 2012
Sunday morning, Pastor Darrell finished up the final teaching in the series "Made to Praise" by focusing on different types of praise we can offer up to God.
We distributed a handout at the end of the service that included Hebrew words for praise, definitions and scripture references. If you weren't here to grab one, we've made it available as a (PDF) download!
---
February 21, 2012
This past Sunday morning, Pastor Darrell challenged our church to read through the four gospels over the next 40 days before Easter. We have put together a reading plan download for you to follow and stay connected through the next 40 days of your reading journey! Here are a few thoughts and tips to guide you in your reading and to encourage you to stay in the game the entire 40 days. Here are some thoughts to guide your reading time:
Remember the primary purpose for your reading is not to increase knowledge or to check off a box, but to worship God. Start your time in prayer thanking God for who He is and what He has done for you through the finished work of Jesus. Ask Him to reveal Himself to you.

As you read each section, find a verse or two that really stand out to you. Spend some time meditating on that verse or those verses and write them out in a journal.

Write down your observations from your key verses and/or the entire passage. What do you learn about God? What are the key phrases or words that appear multiple times or are prominent in the entire passage? How do you see the gospel in the verses and/or the entire passage?

Determine how you can apply the truths you've read to your own life. Is there a sin you need to repent of? Is there someone you need to forgive? Is there someone you need to serve? Is there something you can share with a friend who does not know Jesus? Is there an encouragement you need to apply to your life? Write down your application points and steps.

Close your time in prayer. Thank God for His Word. Thank Him for speaking into your life. Ask Him to help you apply His truth to your life and to those you interact with.
A few practical tips & ideas...
Pick the same time each day to read.

Consider taking at least one day per week to reflect on how God spoke to you through the last week

If you get behind, don't get discouraged! Just pick up where you missed and keep going.

Consider meeting and reading with 2-3 other people, possibly some friends from church, work or your neighborhood, get them a reading plan, and ask them to read with you.
If you didn't get a reading plan or if you'd like to share it with a friend, you can download one here.
I can't wait to see what God does as we engage Him through His Word!
---
January 5, 2012
Hey everyone!
Here's a quick update on our new Club New Life Kids remodel project.
Currently we are in the process of reworking the heating/ac ventalation and ductwork across the new Toddlers and Preschool rooms. Once that is complete, we will begin construction on walls, floor and designs. The plan is to complete both Toddlers and Preschool rooms, then transition them down to their new space before we move to the older kids room.
New lighting has been ordered for the CNLK Sanctuary and will be the first thing installed once it is received. We are planning a construction work day on a Saturday morning sometime soon in the month of January, so be ready!
More updates will follow as we make progress. Stay connected and excited as we continue to invest in the families of New Life Church and this Tri-State region!
---
December 20, 2011
The portraits are uploaded and ready for you to download!
Follow this link to the Flickr website.
http://www.flickr.com/photos/65410980@N04/sets/72157628498509359/
Find your photo, then click directly on it. Once your photo loads, click the "Actions" box directly above the photo, then click "view all sizes." From there you can download the original file.
Merry Christmas!
If you don't find your photo, then something went terribly wrong...:(
Email Pastor Josh and please let us know so we can make it up to you.
---
October 24, 2011
Pastor Darrell finishes up the series "Opposing Kingdoms" with an intense presentation on "Unending Death: The Truth About Hell."
Invite a friend, believe God for people to give their lives to Christ and plan on being here ready for a special service on Sunday, October 30 at 10:30a!