June 8, 2017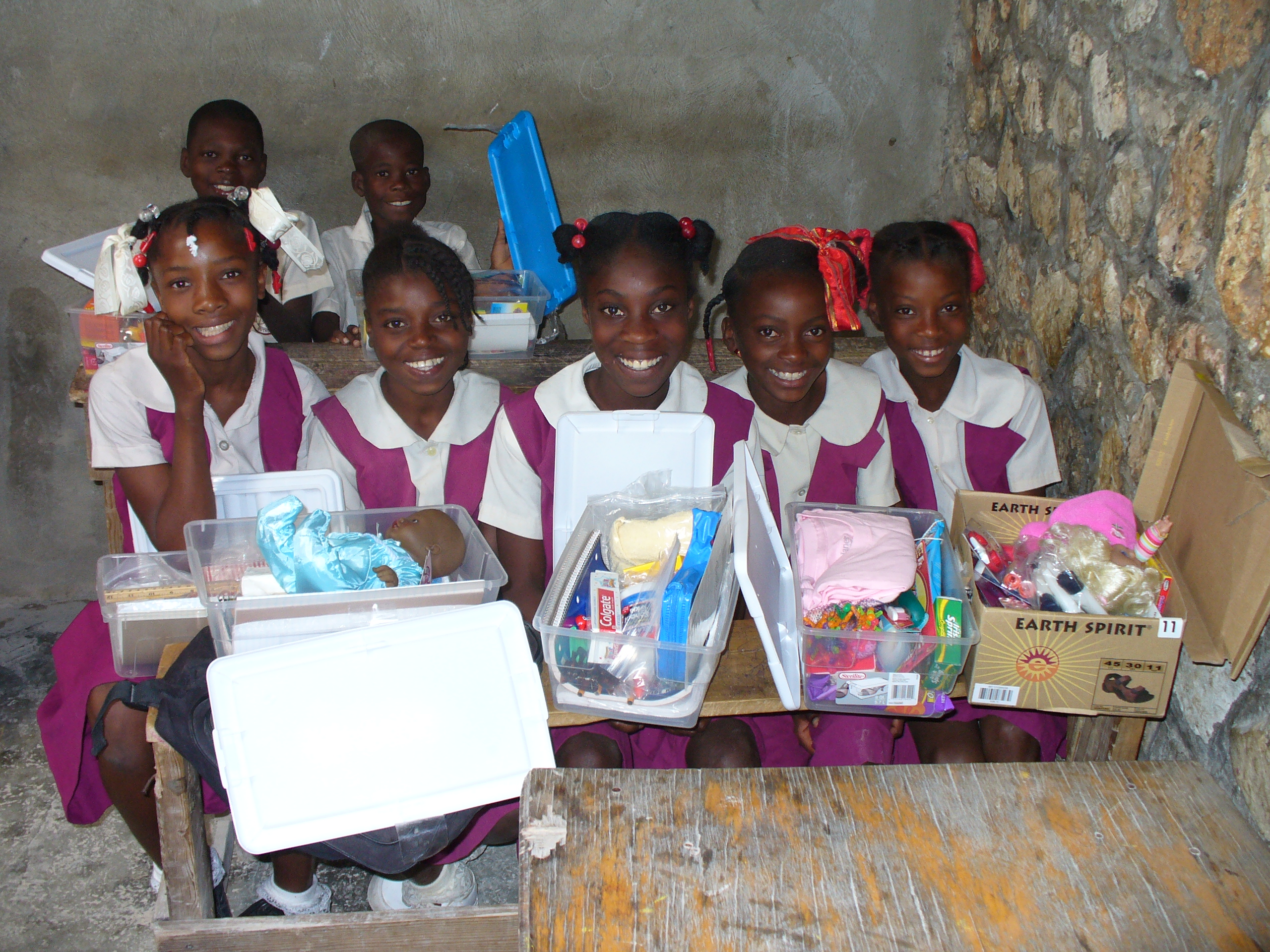 Every year we send special boxes to a group of children on the island of Haiti filled with toys, supplies and more! This is such a wonderful blessing to these children! For most of these children, this is the only gift they will receive all year. Be a blessing and get involved in making a difference for a child. One box will make a big difference!
Here's how it works:
Get a plastic shoe box (12x6 or 13x7). (They are available to purchase in our Lobby for $2.)
Mark each box on the outside: Boy or Girl with the age group (3-5, 6-10 or 11 and older).
Include the required items listed on the back.
Fill the rest of the box with toys, etc.
Pray for the child that will receive your gift that they will know Jesus loves them!
Bring them to New Life Church by August 16.
We ask that you please donate $5 for shipping costs.
Boxes do not need wrapped.
Required items:
Soap (mild fragrance, in zip-lock bag)
Shampoo (in zip-lock bag taped on top)
Toothbrush
Toothpaste
Scissors
Pens/Pencils
Crayons
Glue (in zip-lock bag)
Suggestions for extra items:
Jump rope
Sunglasses
Jacks
Puzzles
Hats
Lego's
Chalk
Tape
Ruler
Trucks
Dolls
Watch
Sewing Kit
Yo-Yo
Socks
Soccer ball (deflated)
Bubbles
Flash Cards
Body Lotion
Deodorant
No breakable items or war toys!