March 27, 2016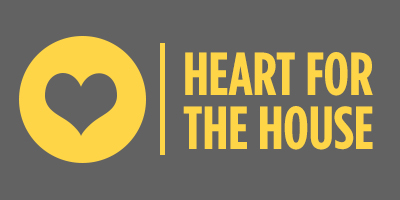 In 2004, New Life Church took out a loan of nearly 1.4 million dollars towards a large remodeling project that included major work in our sanctuary, our lobby, the restrooms and main entrance. In the past 12 years, we have been faithful stewards to pay down that loan to $486,000. That is $840,000 we've paid in just over 10 years without any major campaigns! Also, in 2011, we began a necessary 3 phase project to remodel our kids, youth and hospitality spaces to meet current growth needs. We raised an additional $250,000 to complete and pay for these projects at the end of 2014.
We believe that now is the time for New Life Church to pay off the remainder of this mortgage for good! We are asking our New Life Church family to have a "Heart for the House" and consider making a monthly financial giving commitment above your regular tithe/offering designated towards paying off the remaining mortgage balance.
We will be receiving a special designated "Heart for the House" offering on the last Sunday of each month until the mortgage is paid off. Imagine the potential if all of New Life Church took a step up the giving ladder to increase their giving. Together, let's apply our faith with action and trust God for the resources to pay off this mortgage. Let's have a Heart for the House of God! Your generous giving is changing lives!